As you know, I am developing a launcher for everyone for free. I do not require any payment and do not set a price for the application, do not add ads to the launcher. Everything to make my application pleasant to use. The development of a rather multifunctional and complex application requires a lot of effort and time, which, unfortunately, is not always enough. Based on this, I want to ask you to support my project financially, if you wish. At the moment, a new, optimized version of the application is being actively developed. You can support me using
MasterCard 5599005054870899
YandexModey Wallet 4100110127708181
Thanks for your attention.
Remark
The launcher was written by me from scratch to improve the user experience of using smart watches based on android.
The project is completely free, as a creator I forbid to sell it or publish it in the play market. Any attempts to sell, decompile or modify software will force me to roll out publications for the public. Project source codes are private and will not be published.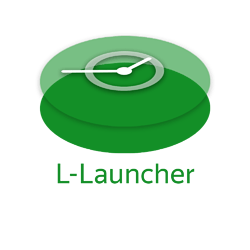 Latest version: Beta 1.0.3 - Download
Support Android version: 5.1 - 10
Support Mode: Square, Round
Arch: ARM/ARM64
Supported resolution: 240x240, 320x320, 360x360, 400x400, 454x454, 640x640 up to FHD
For more answers and requests go down below.